this year, instead of the usual dinner reservation, i wanted to do something more intimate and meaningful for my dad. 26 years ago, my mom converted into a strict vegetarian and has not eaten a lick of meat since, let alone buy or cook it. i didn't have much of a choice once i was born but i have zero regrets being raised on soy and tofu. in fact, i'm thankful. poor ol' pops, though, loved eating meat, and at home, he sacrificed it for us. it's just one of the many reasons why i look up to him. so…i decided to cook him a "gourmet" beefy dinner.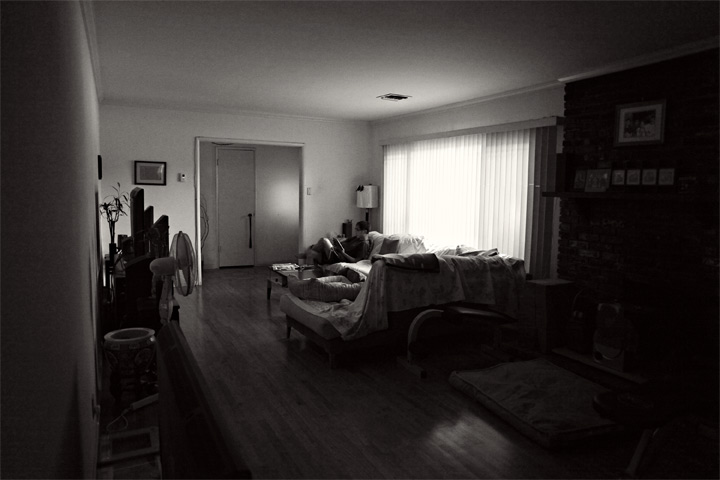 ninja'd a shot of him on his ipad while i was prepping
snuck another one in during the miami okc game. dozer was staring at absolutely nothing.
veggies for the braised short ribs

wine, broth, and veggies. anything with wine must be good.

bone-in short rib…still not used to touching meat O.O

flour dip

quick sear on each side + pancetta cause pioneer woman said so

2.5 hours later!!!!!

northern beans and aromatics for the shrimp kale dish

kale is pretty bomb…so much better in this form than juice

father's day dinner is served!
braised short ribs on a bed of mashed potatoes, shrimp with northern bean and kale, cucumber salad

i didn't taste the meat to make sure it was good but he swears it was! food + beer = happy dad = happy daughter