The mastermind behind Osteria Mozza and and Pizzeria Mozza is back at it again. But this time, she chose to reform an all American favorite…the burger.
In all honesty, I had no clue who Nancy Silverton was. All you foodies must be scrunching your faces in scorn and disdain. How dare you, Tiff. And you call YOURSELF a "foodie"?? I know, I know. But if you know me, I'm really bad with names. And celebrities.
Anyway, I received a text from my friend Hide one night asking me if I was going to be busy on 11/10. What? To hang out with you? Of course I'm too busy! Then Hide told me that there was going to be food, and it was going to be free, and that his friend Christian recently became the new head chef at this great burger joint that would be opening soon and that he would be cooking. Ohh, well in that case, I'm definitely free to hang out with you.
Located at the Farmers Market at The Grove, Short Order was very easy to find and the parking situation was awesome. I walked up the stairs and met up Hide, who already had a table of friends going.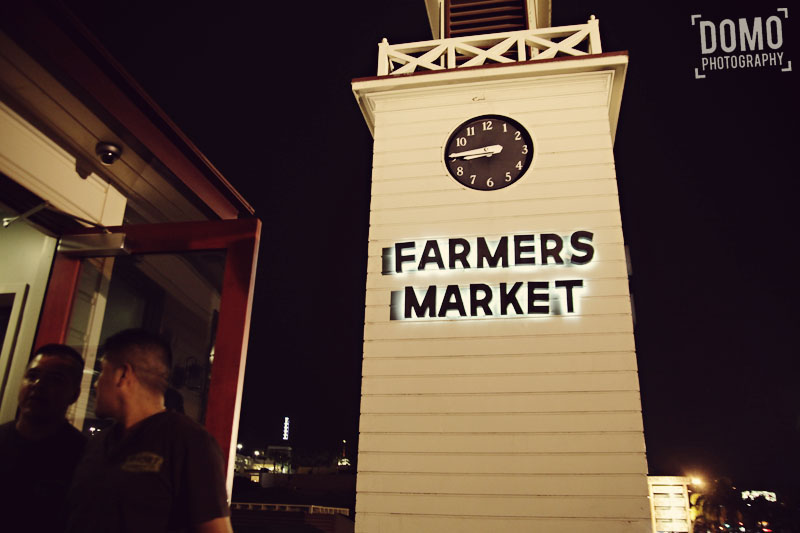 We were sitting outside around what I think will eventually be a table with a fireplace in the middle of it. We were given menus and I quickly scanned it and already knew what I was going to order.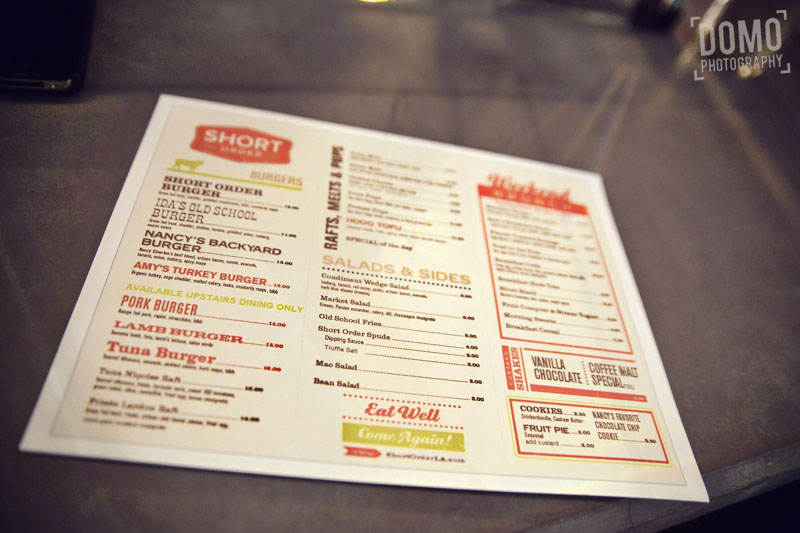 Can I get a Nancy's Backyard Burger and an order of Short Order Spuds with truffle salt, please? Oh, and a Coke too. Thank you.
As we sat there, I was starving in anticipation of what was to be served. I had waited all week for this.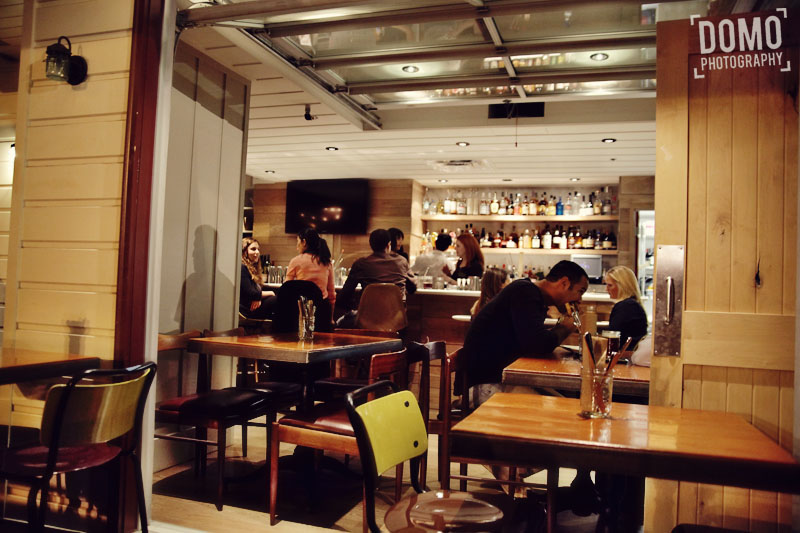 Looking around, I realized that this would be a great spot to wind down after a day of shopping at The Grove, or if you just wanted to grab a beer before you hit the movies with some friends. They have a great selection of their own beers as well.
Finally, my burger and spuds arrived. Moment of judgement…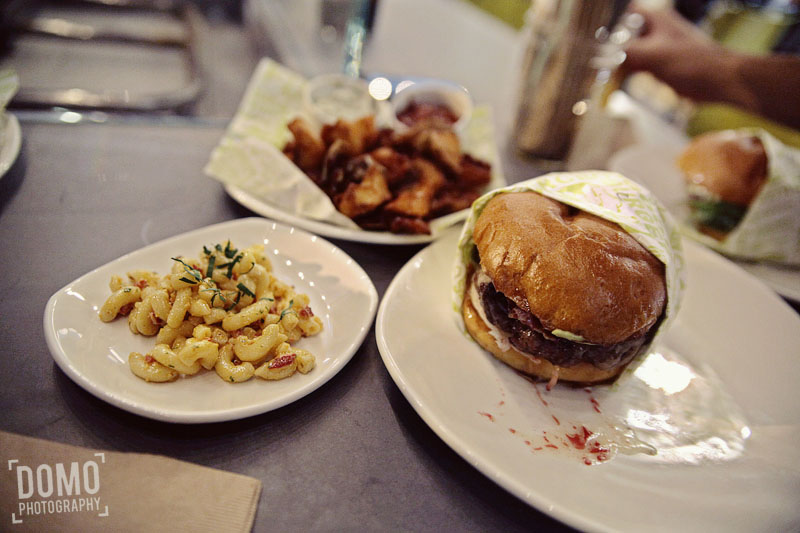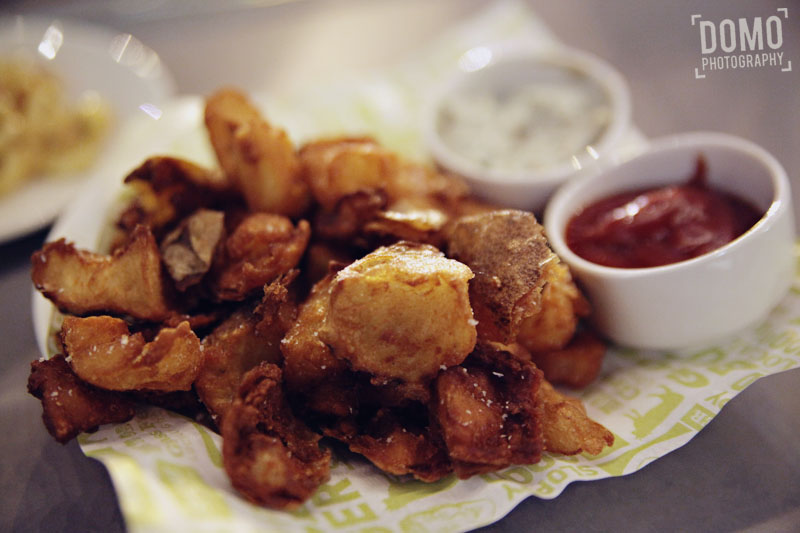 And the verdict? We have a winner.
Nancy's Backyard Burger was the perfect combination of artisan bacon, avocado, comte, tomato, onion, iceberg lettuce, and finally, spicy mayo. The beef was immensely fresh and juicy and was grilled to the perfect medium rare.
And the Short Order spuds? Freshly smashed fingerling potatoes, fried to perfection, topped with truffle salt, and served with a side of dipping sauce. Sold.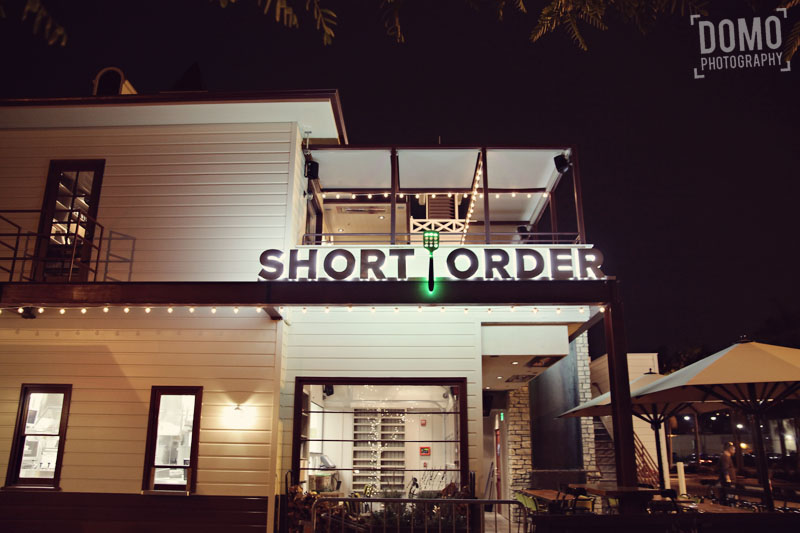 And you can now hop in your car and try this place out. It just opened on 11/19. Lucky you!
Short Order
http://www.shortorderla.com/