FIFTY SICK DOWLA.
You could buy 56 spicy mcchicken sandwiches from mcdonalds (yes, they do exist…in vegas!)…but instead, the girls decided to spend i$56 at Gordon Ramsay's restaurant.
Check out B2′s awesome park job on the yellow.
Inside the London Hotel in WeHo. Gorgeous!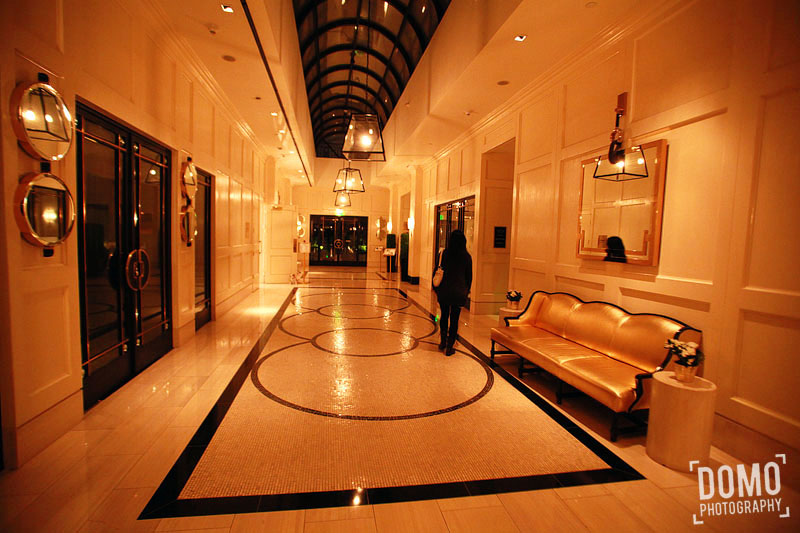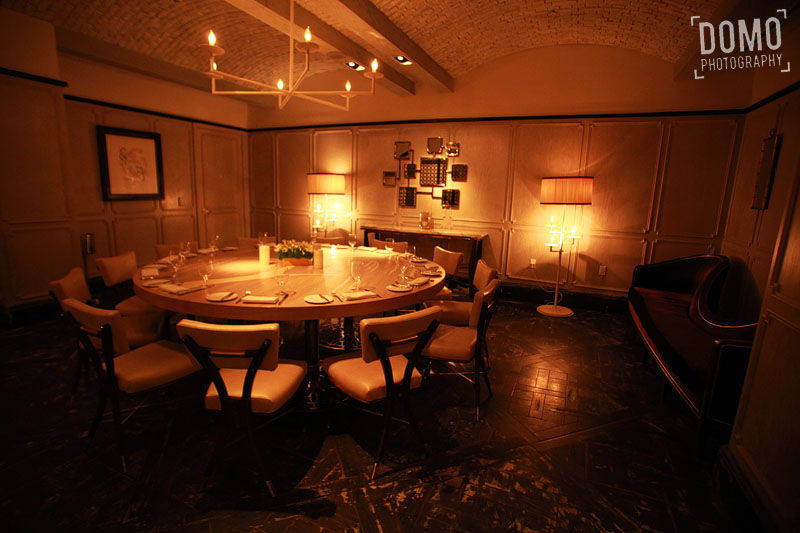 So, WeHo takes forever to get to. There are no freeways that take you directly there. You gotta get off the freeway and go 5-6 miles local to get to wherever you're trying to go. It took us almost an hour coming from Pasadena.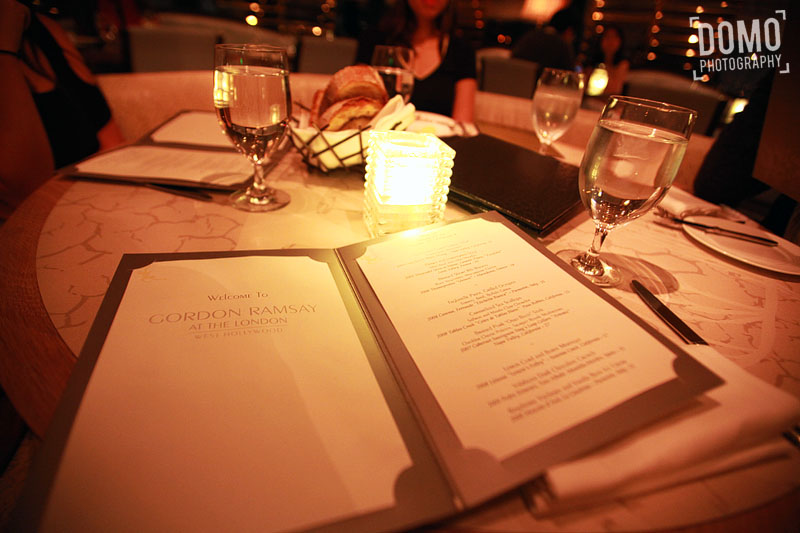 Ahhh DineLA. The best way to ruin gourmet restaurants. Let's start off with the undercooked braised short rib risotto. The risotto was undercooked. The braised rib was good, but finished it off in one bite.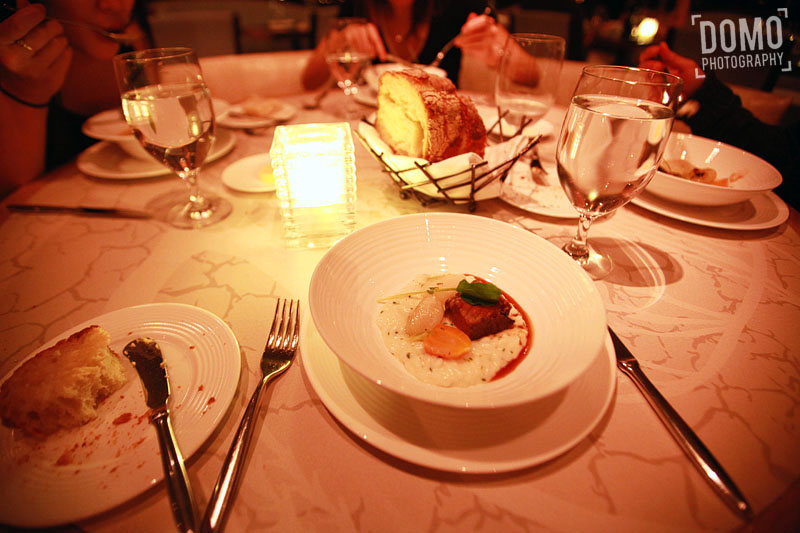 Next up, we all chose the caramelized sea scallops cooked in saffron and manilla clam chowdah as our main course.
This is it:
WHAT IS THIS? A PLATE OF SCALLOPS FOR ANTS?!?! (spoken in your best zoolander voice). Okay, there are 2 scallops here. The middle of the plate? No scallop there, just garnish. I sat there and tried to cut each scallop into about 5-6 tiny bites and by the time I was working on my 2nd scallop, I looked over and B2 was already sitting there, finished with her 2 bites. Literally.
and the best (and largest) part of the meal was probably the dessert. Being honest here now. No sarcasm

This was the rasberry vacherin with vanilla bean ice cream.
Then we each dropped 56 bones on this meal and seriously debated stopping by The Hat for some chili cheese fries.
dissappointed….anyway, after dinner we decided to walk off all that FOOD we just ate.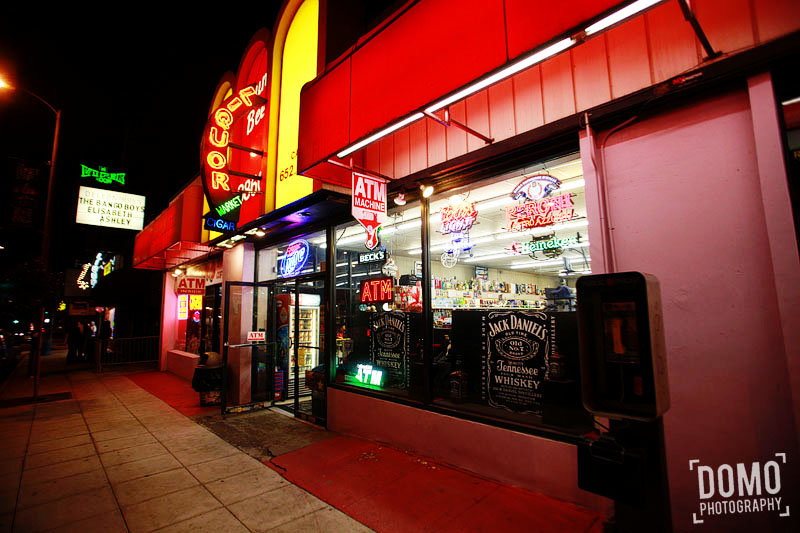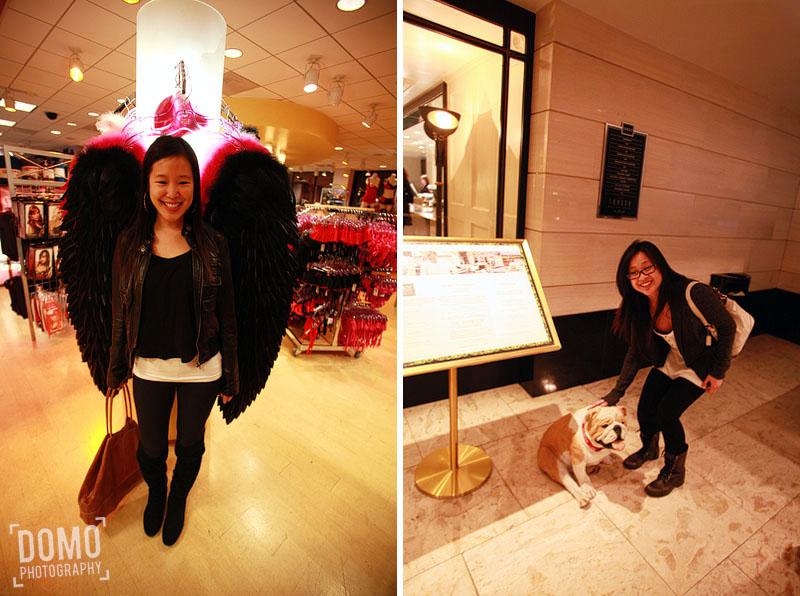 DAMN YOU, GORDON RAMSAY. NO WONDER YOU'RE BANKRUPT.